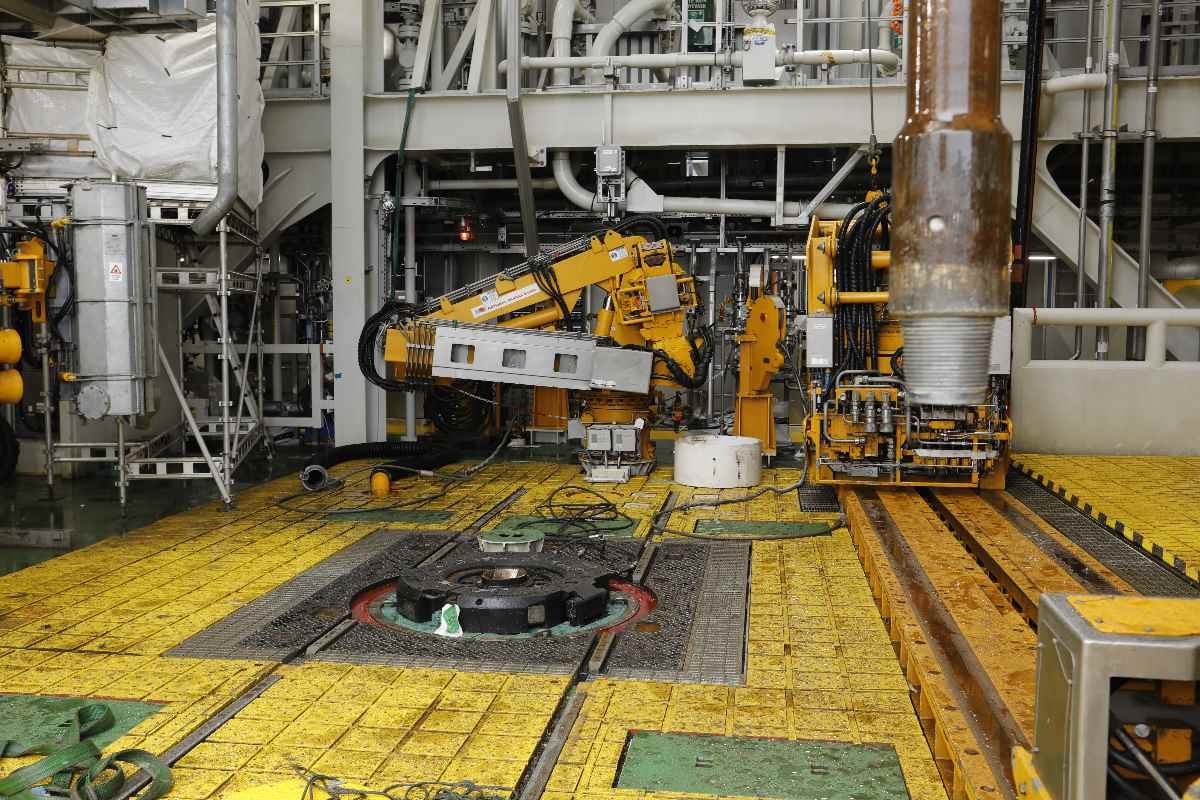 Did you know that there might be a cost difference at nearly 300.000 USD between selecting the least cost efficient technology for setting one single off-bottom cement plug, compared to the most cost effective choice? That is equivalent to a 50-60 percent cost reduction. How is that possible?
First, let us clarify: These figures are estimates for the total cost for one succesful off-bottom cement plug, set from a rig located offshore.
Second, the corresponding estimate for an onshore location is around 55.000 USD. But the relative cost difference is slightly higher!
The purpose of this article is to invite you to gain insight to and reflect on our experience and estimates:
Could there be a potential to cut significant cost for your cement plug setting operations, to the benefit of your company and customers?
Please read on.
The story
Balanced cement plugs which are set off-bottom have been used for decades in the oil and gas industry for pressure isolation purposes and as mechanical platforms:
Plug & abandonment plugs

Kick off plugs for sidetracking

Zonal isolation plugs

Fluid loss plugs
To place a proper balanced cement plug in a well has been a severe challenge for the drilling industry for decades.
The challenge
The operation of balancing the heavy cement on top of a lighter fluid, like mud, have proved to be very challenging.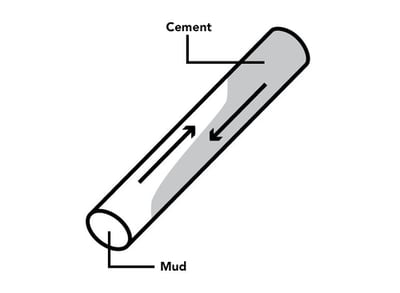 When a cement plug is placed off-bottom in a wellbore, it is quite common that it is not found where expected.
But even if it is, the cement plug might be too soft, does not provide sufficient hydraulic seal or fails in other ways.
This kind of failure is usually caused by contamination of the cement slurry during the operation, especially when pulling the work string out of hole.
The most common reasons for this are:
Cement slurry density
Cement slurry design and quality
Cement slurry placement
Spacer
If you would like to go deeper into this, please have a look at 6 causes for contaminated cement (and how to avoid them) before you continue.
The consequence
When an off-bottom cement plug fails, it becomes necessary to set several plugs until the objective is achieved.
Several technologies have been developed to help drilling and cementing teams keep the cement in place until it has hardened:
High viscous pill

Chemical reactive pill
Heavy fluid below cement
Bridge plug
Expandable packer

Cement support tool
You can study each of them in this free white paper:
Depending on choice of solution, operational time for setting one successful plug may vary from a few hours and up to several days, even weeks.
Why? Because some of them are very time consuming, have low success rate - or both.
Opportunity # 1
Let's make this pretty clear:
When you, as a driller or cementing professional is determined to identify your opportunities for saving costs when setting off-bottom cement plugs, the first thing you should consider is your success rate.
The success rates for setting cement plugs can be as low as 20 percent and up to 100 percent. In the North Sea, experience has shown cement plugs fail in > 25 % of the cases.
Please read more in this article: Setting off-bottom cement plugs: What is your succes rate?
Opportunity #1: Identify and select the technology offering the highest success rate to avoid having to set several cement plugs!
However, is that technology necessarily the most cost efficient, taken the total cost of the entire plug setting operation into account?
Well, it depends. Therefore, let's have a look at
Opportunity # 2
The next one is just as clear:
Operational time is the second and final factor you should consider, on your quest to save significant costs.
However, this one is a bit more complex.
In addition to the two most important factors mentioned above, every driller and cementing specialist should base their decisions upon a wide range of technical and cost-related parameters.
These parameters goes far beyond just the technical properties and the cost of the base technology itself:
Surface tank capacity issues

Potential mixing problems
Challenging to run in hole to set the base
Placement time for base technology
Potential fluid incapability
Pressure test time
Pull out of hole with base running tool
Suitability for cased hole
Suitability for open hole
Need for rental equipment
Need for specialized personnel
As you might know perfectly well: Not all parameters apply to the two main categories of solutions: Fluids and mechanical bases for the cement.
Key take-away: The rig time cost for setting one successful cement plug may vary from approximately USD 35.000 to 92.000 for onshore locations and from USD 230.000 to 525.000 for offshore locations, depending on selected base technology.
Below, please download a guide which outlines the pros and cons related to each of the six most commonly used bases for setting balanced off-bottom cement plugs.
The guide also includes comparison tables with estimated costs associated with all the six technologies, both for offshore and onshore locations:
Image: Arne Reidar Mortensen, Equinor.