The creators of the ingenious
Cement Support Tool (CST)
Perigon is a well established Norwegian supplier to the global oil & gas industry. Since the invention of the well-known Cement Support Tool (CST) in 2002, Perigon have supplied thousands of tools to operators in all corners of the world, to ensure successful cement plugs on first attempt. The CST technology is continuously being developed for use in new and challenging applications. The employees and founders are constantly working on improving well operations. As a result, a new product offering was released in 2019, namely CleanPipe.
The CleanPipe technology reduces HSE risks on the drill floor and keeps the fluid in the well, where it belongs.
In addition to our main offices outside Stavanger, we have representatives across the world, and we aim to supply our products anywhere they are needed. For further information, please do not hesitate to
contact us
.
Perigon is also an ISO 9001:2015 certified company.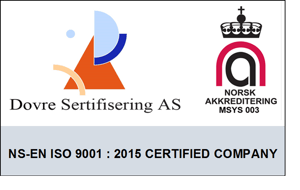 Some of the end users of Perigon technology include:
xx
Or fill out this form:
Share this page with a friend: